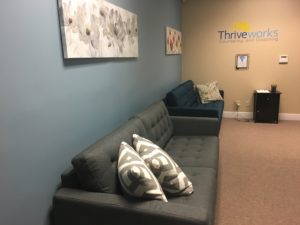 (Fredericksburg, VA, February 27, 18) – Thriveworks is pleased to announce the grand opening of their first Fredericksburg location. Thriveworks is a counseling and life coach service—at 701 Kenmore Ave, Suite 105 in the Mill Race Commons building. Cameron Coleman and Carl Braun with Coldwell Banker Commercial Elite represented the franchise owner, Colette Brooks,  and Ben Keddie of Coldwell Banker Commercial Elite represented the Landlord in this transaction. There will be a Fredericksburg Regional Chamber of Commerce ribbon-cutting event soon!
Thriveworks (www.thriveworks.com/fredericksburg/counseling) practices offer premium-level counseling and life coaching services, including help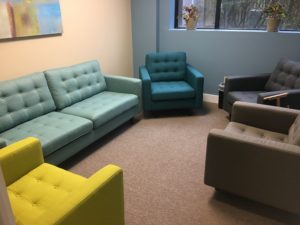 for depression, anxiety, relationships and other life challenges. Services are provided by highly-trained and licensed therapists and coaches with a variety of clinical backgrounds including depression, anxiety, career counseling, marriage therapy, executive coaching, PTSD therapy, substance use, child therapy, family counseling, ADHD and more.
In addition, Thriveworks promises to partner patients with counselors and coaches within 24 hours of their inquiry. With over 60 practices nationwide, the 701 Kenmore Ave office will be the first
location in Fredericksburg.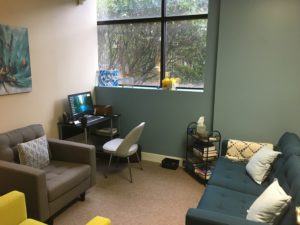 We are excited to serve the Fredericksburg area and look forward to establishing relationships within this community that will last for years to come.  Our goal is to provide a safe place for growth, healing, and restoration that will promote happy and healthy individuals and families that will aid in making this community stronger said Mrs. Brooks.
For more information about Thriveworks, please visit the Fredericksburg location's website (http://thriveworks.com/fredericksburg-counseling/)  or find them on social media (https://www.facebook.com/fredericksburgtherapy/). We are proud to partner with such a valuable asset to the community!
About Coldwell Banker Commercial Elite
As the Fredericksburg region's largest commercial real estate company, Coldwell Banker Commercial Elite is the premier commercial real estate market leader. Coldwell Banker Commercial Elite was awarded the #1 Coldwell Banker Commercial Affiliate Office in Virginia for the past 4 years (2013-2016)! The Coldwell Banker Commercial Elite Team is as dedicated to your success as you are. Our company provides in-depth commercial real estate solutions and services including landlord and tenant representation, buyer and seller representation, property management, investment acquisition and disposition services and development consulting. Our primary focus area consists of the greater Fredericksburg region (Stafford, Spotsylvania, King George, Caroline, City of Fredericksburg), while also servicing the Washington, D.C. Metro area and all of Virginia. For more information, visit: www.cbcelite.com